It seems that every time I need something to write on while I am out, I find myself rummaging through my purse. I end up using a ripped piece of a deposit slip or writing on the back of a receipt. I was at the book store the other day and I saw really fancy mini notebooks. Hmm You know I thought I can do that! So tonight I was in a crafting mood, so I looked in my magic crafting stash box. Well I call it that because nothing that ever comes out of that box ever looks the same. It gets glitterfied or some other crafty technique. I decided while I was making it that I would do a tutorial on how to make one and you can stop writing on those receipts.
You will need:
1- Mini notebook- 4 1/4 x 3inches
(I got a small pack of three at the dollar store)
2- Pcs of cardstock patterned paper- 4 1/4 x 3inches
2- Pcs of solid cardstock paper -4 1/4 x 3inches
1- piece of a contrasting color cardstock paper for the spine
4 1/4x1 1/2 inches
1-Glue tape runner or other strong adhesive
1) Measure your book and cut your patterned cardstock to match the front and back pages of the book.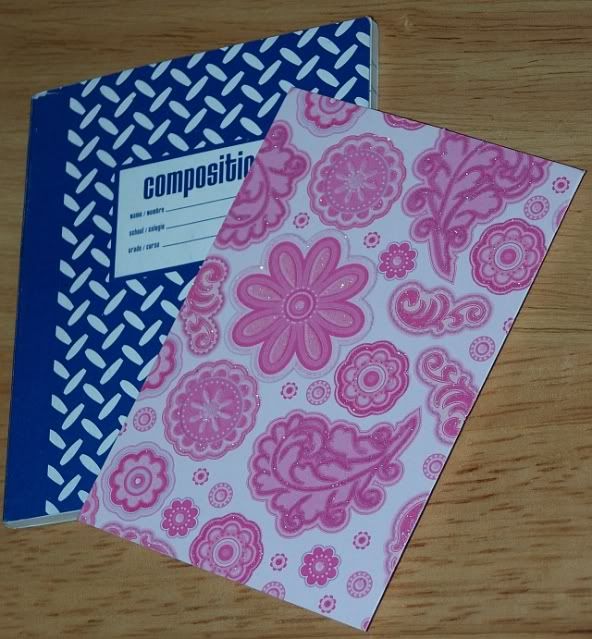 2) Optional* If your patterned paper is thin you can reinforced the thickness of the front and back flap by using a thin chipboard on the inside of the front and back page, before you begin.

3) Cut the strip for your spine. I did mine in a solid color.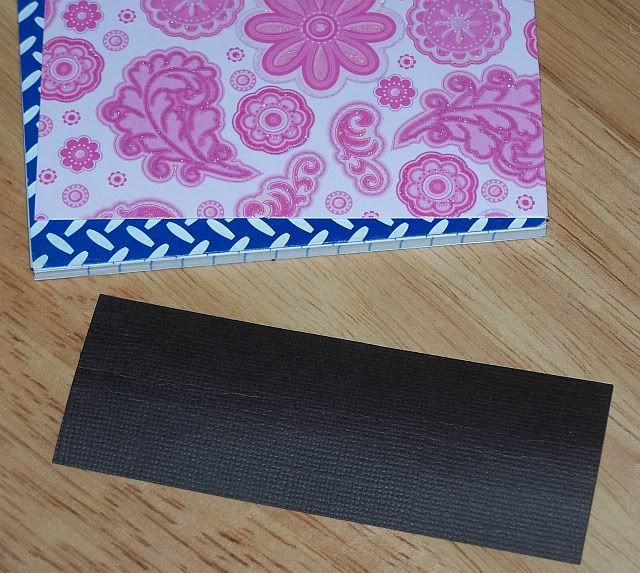 4) Glue the cardstock strip to the spine of the book, try to make sure the front and back of the book have the same amount of cardstock strip.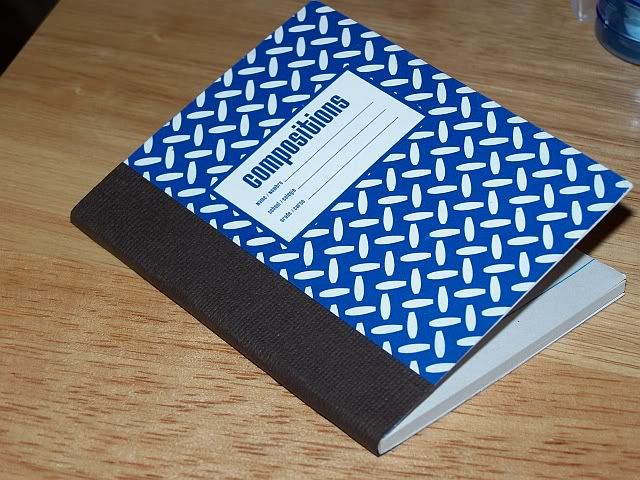 5) Glue the patterned cardstock to the front cover and to the back cover of your notebook, being very careful to line up the edges.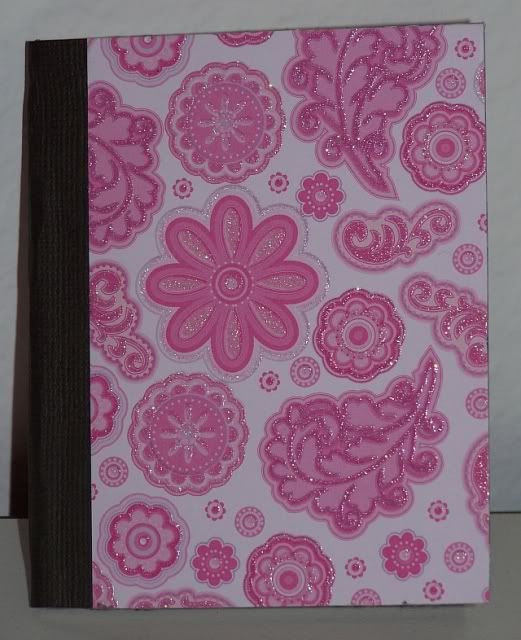 6) Glue coordinating cardstock panels to the inside front flap and inside back flap.
7) There you are! Easy Peasy! You can decorate your book cover further. I didn't because the cover paper was already really pretty.