It had been awhile since I made these, but I do take custom orders if anyone is interested. I can make wrappers for your business or party. Graduation or baby, wedding showers or party favors for any occasion.
Baby Wrappers
Wedding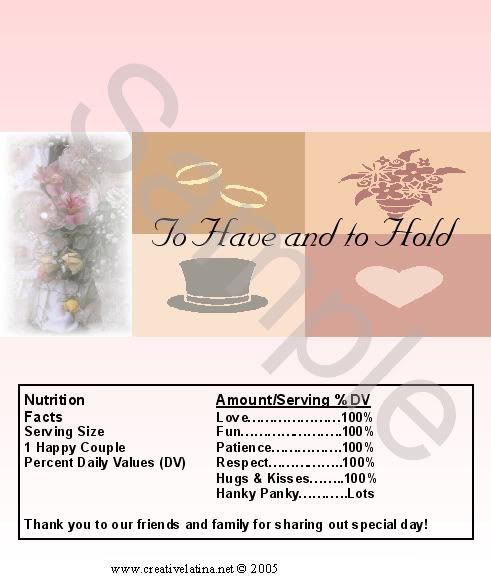 Graduation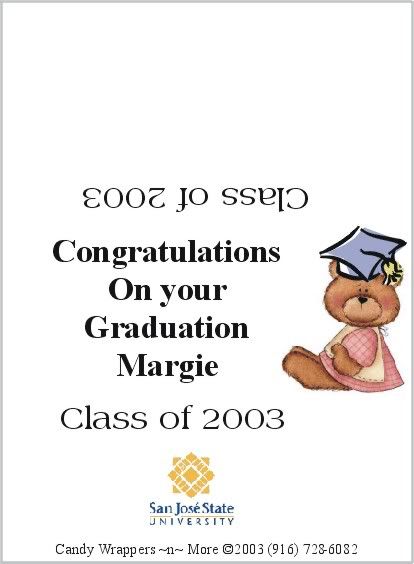 Business Card Wrappers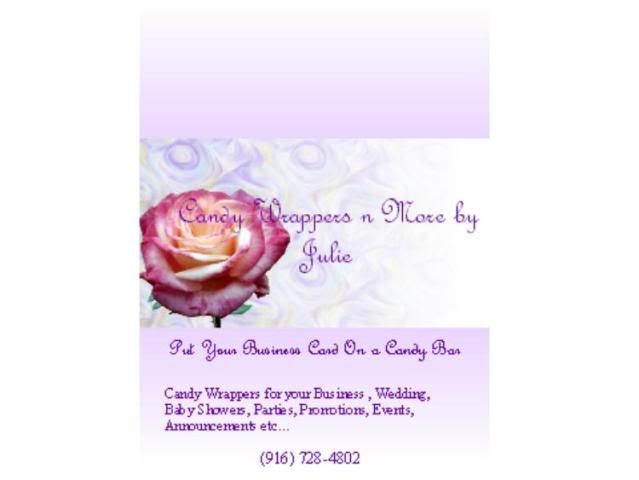 Mini Wrappers
I have been featured in Nail Pro Magazine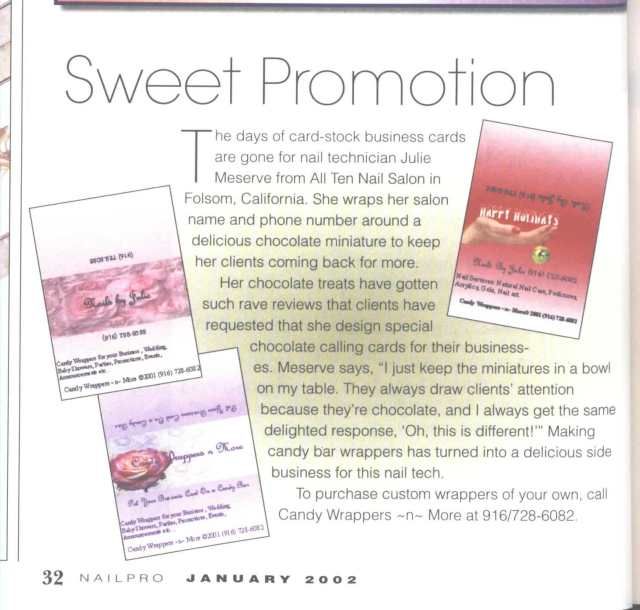 the phone number and web addy on the sample photos are no longer in use. I promise to get back to you with a day if you email.